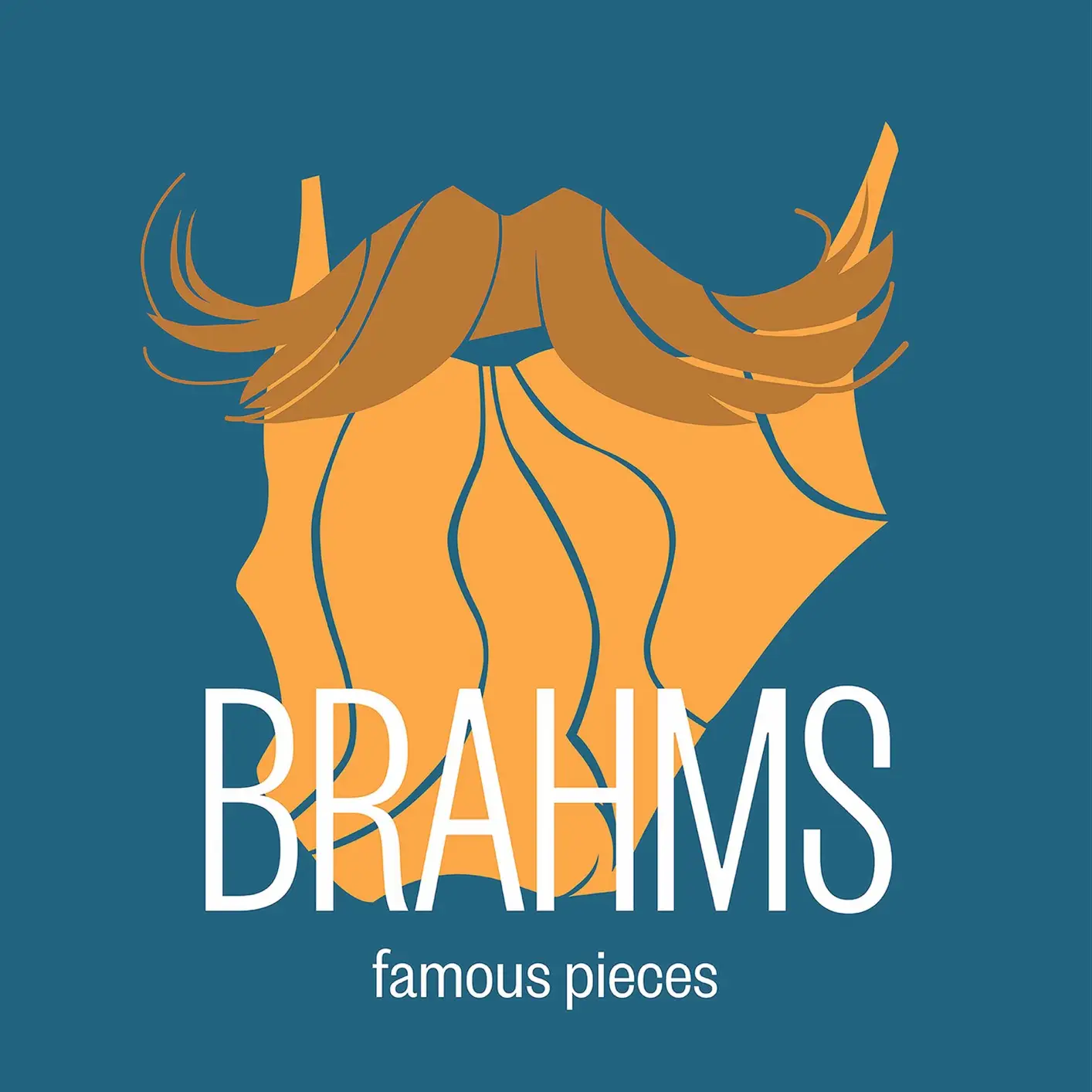 Various Artists – Brahms: Famous Pieces (2021)
FLAC (tracks) 24 bit/48 kHz | Time – 02:15:21 minutes | 1,25 GB | Genre: Classical
Studio Masters, Official Digital Download | Front Cover | © Pentatone
Johannes Brahms was a German composer, pianist, and conductor of the Romantic period. Born in Hamburg into a Lutheran family, he spent much of his professional life in Vienna. He is sometimes grouped with Johann Sebastian Bach and Ludwig van Beethoven as one of the "Three Bs" of music, a comment originally made by the nineteenth-century conductor Hans von Bülow.
Tracklist:
01. Brahms: Violin Sonata No. 3 in D Minor, Op. 108: III. Un poco presto e con sentimento
02. Brahms: Clarinet Sonata in F Minor, Op. 120 No. 1: III. Allegretto grazioso (Arr. L. Berio for Clarinet & Orchestra)
03. Brahms: 4 Ballades, Op. 10 (Excerpts): No. 1 in D Minor "Edward"
04. Brahms: 4 Ballades, Op. 10 (Excerpts): No. 2 in D Major
05. Brahms: Violin Sonata No. 2 in A Major, Op. 100 "Thun": I. Allegro amabile
06. Brahms: 4 Gesänge, Op. 43: No. 1, Von ewiger Liebe
07. Brahms: 2 Gesänge, Op. 91: No. 2, Geistliches Wiegenlied
08. Brahms: Double Concerto for Violin & Cello in A Minor, Op. 102: III. Vivace non troppo
09. Brahms: Piano Trio No. 1 in B Major, Op. 8: II. Scherzo. Allegro molto
10. Brahms: String Quintet No. 2 in G Major, Op. 111: III. Un poco allegretto
11. Brahms: Piano Quartet No. 1 in G Minor, Op. 25: II. Intermezzo (Orch. A. Schoenberg)
12. Brahms: String Sextet No. 1 in B-Flat Major, Op. 18: III. Scherzo. Allegro molto
13. Brahms: Ein deutsches Requiem, Op. 45: IV. Wie lieblich sind deine Wohnungen
14. Brahms: Tragic Overture, Op. 81
15. Brahms: Variations on a Theme by Haydn, Op. 56a "St. Anthony Variations": Thema. Chorale St. Antoni
16. Brahms: Alto Rhapsody, Op. 53
17. Brahms: 21 Hungarian Dances, WoO 1: No. 1 in G Minor (Version for Orchestra)
18. Brahms: Symphony No. 1 in C Minor, Op. 68: III. Un poco allegretto e grazioso
19. Brahms: Symphony No. 3 in F Major, Op. 90: III. Poco allegretto
20. Brahms: Symphony No. 4 in E Minor, Op. 98: I. Allegro non troppo
21. Brahms: Symphony No. 2 in D Major, Op. 73: IV. Allegro con spirito
Download: