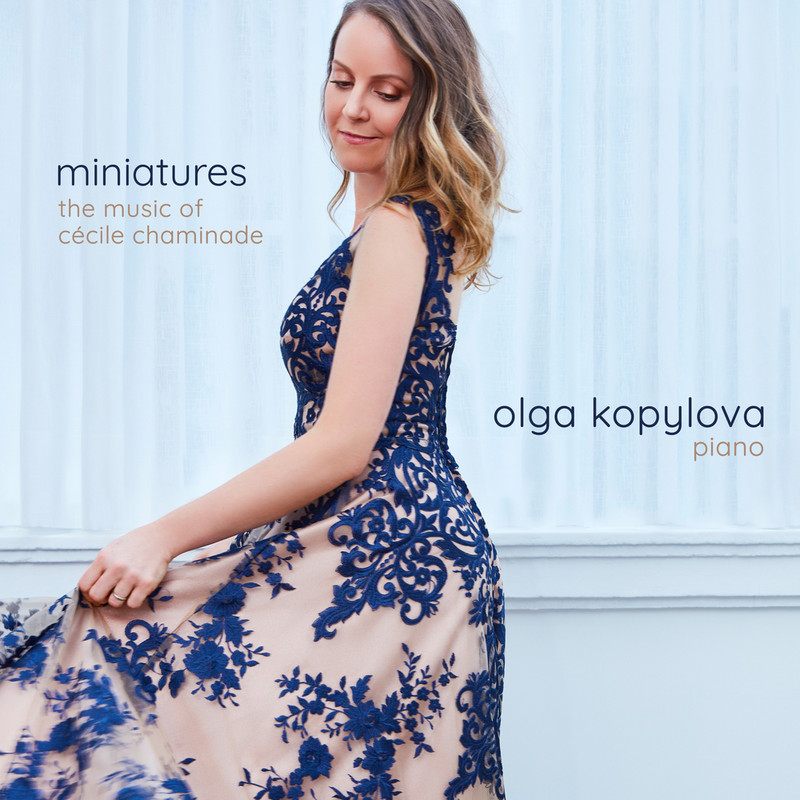 Olga Kopylova – Miniatures – The Music of Cécile Chaminade (2021)
FLAC (tracks) 24 bit/96 kHz | Time – 54:37 minutes | 523 MB | Genre: Classical
Studio Masters, Official Digital Download | Front Cover | © Azul Music
It was in the midst of the pandemic, devoting herself to personal studies, that Olga Kopylova-titular pianist of the São Paulo State Symphony Orchestra (OSESP) since 2000 – approached the work of the post – romantic French composer Cécile Chaminade (1857-1944), with whom she established a strong bond of admiration and recognition. Fascinated by her rich musicality, The Pianist gradually defined what would be her next project: to interpret and record the pieces of the brilliant and little-known composer. Born, from there, the album "Miniatures: the Music of Cécile Chaminade", which will be released in digital format by the Azul music label.
Tracklist:
1. Olga Kopylova – Poèmes provençaux, Op. 127: I. Dans la lande
2. Olga Kopylova – Poèmes provençaux, Op. 127: II. Solitude
3. Olga Kopylova – Poèmes provençaux, Op. 127: III. Le passé
4. Olga Kopylova – Poèmes provençaux, Op. 127: IV. Pêcheurs de nuit
5. Olga Kopylova – Nocturne, Op. 165
6. Olga Kopylova – Toccata, Op. 39
7. Olga Kopylova – Au pays dévasté, Op. 155
8. Olga Kopylova – Barcarolle, Op. 7
9. Olga Kopylova – Arlequine, Op. 53
10. Olga Kopylova – Les Sylvains, Op. 60
11. Olga Kopylova – Air de ballet, Op. 30
12. Olga Kopylova – Tristesse, Op. 104
13. Olga Kopylova – 3 Danses anciennes, Op. 95: I. Passepied
14. Olga Kopylova – 3 Danses anciennes, Op. 95: II. Pavane
15. Olga Kopylova – 3 Danses anciennes, Op. 95: III. Courante
Download:
mqs.link_0lgaK0pyl0vaMiniaturesTheMusic0fCcileChaminade20212496.rar