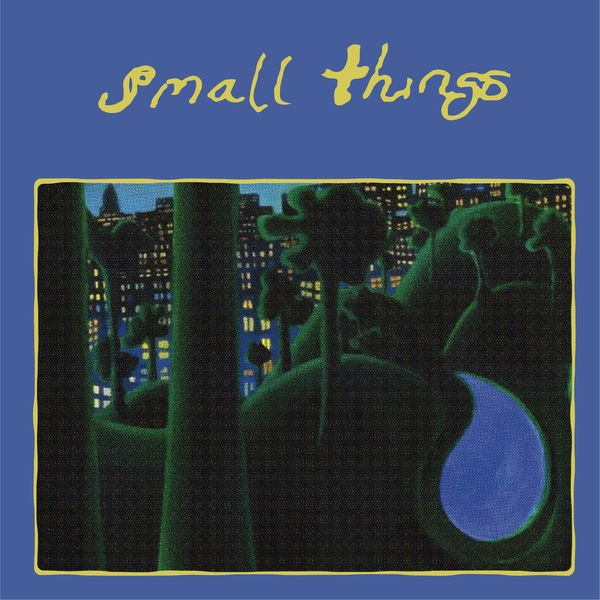 Nick Hakim & Roy Nathanson – Small Things (2021)
FLAC (tracks) 24 bit/96 kHz | Time – 27:04 minutes | 532 MB | Genre: Soul, Jazz
Studio Masters, Official Digital Download | Front Cover | © NYXO Records – tmwrk records
Nick Hakim and Roy Nathanson announce their collaborative album Small Things. Executive-produced by Isaiah Barr of Onyx Collective, the album sees two artists who are staples in the Onyx Collective universe join forces. The creative process behind the record was an organic one: Hakim read some of Nathanson's poetry which in turn inspired several chords that became the foundation of Small Things. Nathanson puts it best: "it seems we were lucky. Looks like we got ourselves on the moon the old fashioned way." The album will be out on April 16th and will be the debut release on Onyx's new label, NYXO.
Speaking on how the collaboration came to be, Nathanson says: "Over these last few years I'd been a guest in projects with my wonderful former student (and person) and the great young band, Onyx Collective that he co-founded with the wonderful drummer (and person) Austin Williamson. So anyway, I met Nick doing one of these concerts. Nick sang one of my poems at the gig and afterwards said he wanted to come by my house and sing some of my other poems.
Then long story shortish, Nick finally came by my house in Flatbush and we went down to my fusty old basement and I handed him some poems from my new book. And just like that, Nick just stood behind my old fender Rhodes played the chords for 'Moonman' and 'New Guy to Look At' and I played along and that was that. Of course we spent the next almost year working out the arrangements re-recording and doing the work that you do but that's was really that."
Tracklist:
1. Small Things (03:46)
2. Things To Like And Not Like In America (04:19)
3. Moonman (03:33)
4. Cry and Party (03:35)
5. New Guy To Look At (03:55)
6. All The Things You Are (Reimagined) (04:22)
7. Small Things 2 (03:38)
Download: