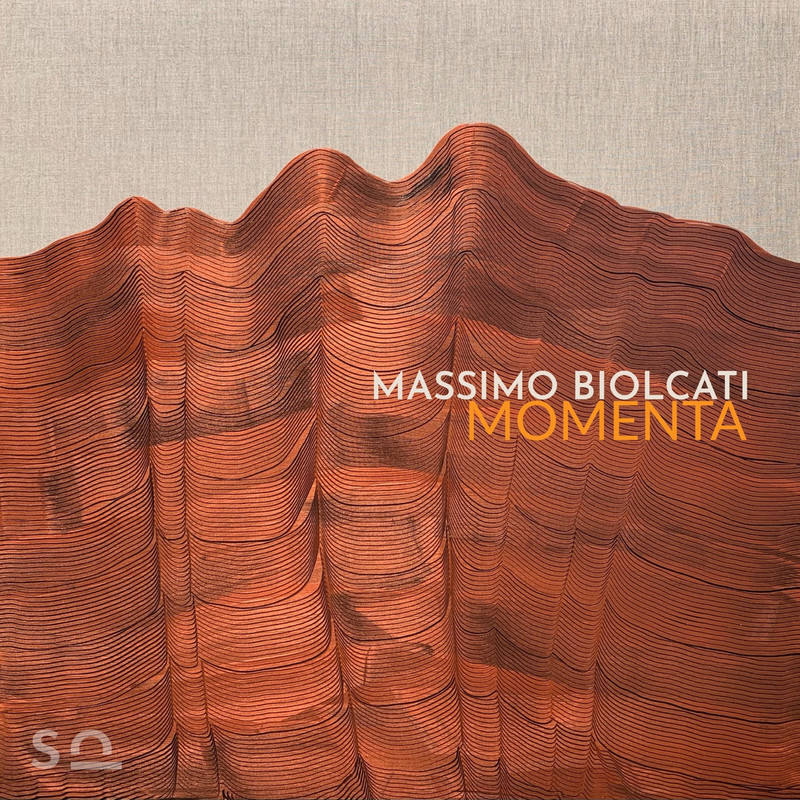 Massimo Biolcati – Momenta (2021)
FLAC (tracks) 24 bit/44,1 kHz | Time – 53:10 minutes | 573 MB | Genre: Jazz
Studio Masters, Official Digital Download | Front Cover | © Sounderscore Inc.
Momenta is the third solo album by New York bassist Massimo Biolcati. As a sideman, Massimo has had the fortune of playing with a large number of incredible musicians from disparate situations and backgrounds. In recent years an idea emerged about a Jazz fantasy football scenario of gathering different quartets from this great pool. What would it be to go into the studio with these bands with little to no rehearsal, and tackle a combination of originals and arrangements of standards and covers? Momenta is the realization of this idea and brings together music recorded through 2020 by several iterations of personnel led by Massimo.
In the 21st century jazz is truly a global movement, and New York bassist Massimo Biolcati embodies the music's creative reach. A first-call accompanist, producer, composer and bandleader, he's best known as a founding member of Gilfema, the acclaimed collective trio with Hungarian drummer Ferenc Nemeth and Beninese guitarist and vocalist Lionel Loueke that recorded two albums for Obliqsound. The group also recorded three albums for Blue Note as the Lionel Loueke Trio, including Karibu with Wayne Shorter and Herbie Hancock. Once again known as Gilfema, the trio recently recorded a third album, which Biolcati produced. Slated for release in the spring of 2020, the project features new music from all three players.
Hailing from a Swedish/Italian family, Biolcati has worked with some of jazz's most celebrated artists, including tours with Paquito D'Rivera, Terence Blanchard, Ravi Coltrane, Lizz Wright, and Luciana Souza. As a leader he released 2008's Persona on Obliqsound, an ambitious debut album of original compositions played by Loueke, pianist/accordionist Peter Rende, and drummer Jeff Ballard, with vocal contributions by Lizz Wright and Gretchen Parlato.
He also continues to run iReal Pro, the app he created in 2009 that has become an essential tool for musicians and music students, providing access to chord charts and custom generated backing tracks for thousands of compositions.
Tracklist:
01. Dario Immaginario (feat. Philip Dizack, Kevin Hays & Kendrick Scott)
02. Adaptation (feat. John Ellis, Mike Moreno & Rodney Green)
03. Emma's Dilemma (feat. Jaleel Shaw, Lex Korten & Clarence Penn)
04. Love is Stronger Than Pride (feat. Philip Dizack, Kevin Hays & Kendrick Scott)
05. Along Came Betty (feat. Philip Dizack, Kevin Hays & Kendrick Scott)
06. Estate (feat. John Ellis, Mike Moreno & Rodney Green)
07. Momenta (feat. Philip Dizack, Kevin Hays & Kendrick Scott)
08. Gumbo Blues (feat. John Ellis, Mike Moreno & Rodney Green)
09. In the Wee Small Hours of the Morning (feat. Philip Dizack, Kevin Hays & Kendrick Scott)
Personnel
Massimo Biolcati, double bass
Phil Dizack, trumpet (tracks 1, 4, 5, 7, 9)
Kevin Hays, piano (tracks 1, 4, 5, 7, 9)
Kendrick Scott, drums (tracks 1, 4, 5, 7, 9)
Jaleel Shaw, alto saxophone (tracks 3)
Lex Korten, piano (track 3)
Clarence Penn, drums (track 3)
John Ellis, tenor saxophone (tracks 2, 6, 8)
Mike Moreno, guitar (tracks 2, 6, 8)
Rodney Green, drums (tracks 2, 6, 8)
Download: