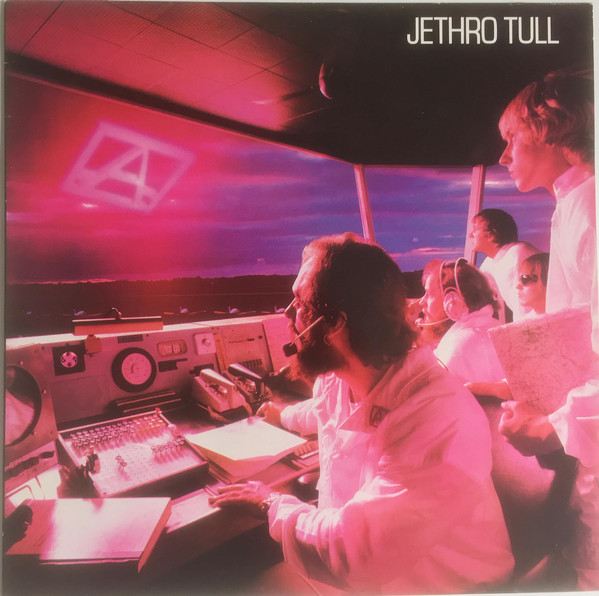 Jethro Tull – A a la Mode – The 40th Anniversary Edition (2021)
FLAC (tracks) 24 bit/96 kHz | Time – 01:45:44 minutes | 2,09 GB | Genre: Rock
Studio Masters, Official Digital Download | Front Cover | © Rhino
Jethro Tull's 1980 album 'A' will be reissued as a six-disc deluxe edition, in April.
The album introduced a different sound and a new line-up. It was originally intended as an Ian Anderson solo album, but pressure from the record label Chrysalis saw it credited to Jethro Tull, even though only two members from the band's previous incarnation were featured: Anderson and guitarist Martin Barre. The title of the album refers to the studio tapes, which were marked 'A' for Anderson.
A was produced by Anderson and Robin Black and along with Anderson and Barre, the band also featured Dave Pegg (bass, mandolin) and Mark Craney (drums), along with guest performer Eddie Jobson – a Roxy Music alumnus – on keyboard, synthesizer and electric violin.
Tracklist:
01. Jethro Tull – Crossfire
02. Jethro Tull – Flyingdale Flyer
03. Jethro Tull – Working John, Working Joe
04. Jethro Tull – Black Sunday
05. Jethro Tull – Protect and Survive
06. Jethro Tull – Batteries not Included
07. Jethro Tull – Uniform
08. Jethro Tull – 4WD (Low Ration)
09. Jethro Tull – The Pine Marten's Jig
10. Jethro Tull – And Further On
11. Jethro Tull – Crossfire
12. Jethro Tull – Flyingdale Flyer
13. Jethro Tull – Working Joe, Working John
14. Jethro Tull – Black Sunday
15. Jethro Tull – Protect and Survive
16. Jethro Tull – Batteries Not Included
17. Jethro Tull – Uniform
18. Jethro Tull – 4WD (Low Ratio)
19. Jethro Tull – The Pine Marten's Jig
20. Jethro Tull – And Further On
21. Jethro Tull – Cheerio (Early Version)
22. Jethro Tull – Coruisk
23. Jethro Tull – Slipstream Intro
24. Jethro Tull – Crossfire (Extended Version)
25. Jethro Tull – Working John, Working Joe (Take 4)
Download:
mqs.link_Jethr0TullAalaM0deThe40thAnniversaryEditi0n20212496.part1.rar
mqs.link_Jethr0TullAalaM0deThe40thAnniversaryEditi0n20212496.part2.rar
mqs.link_Jethr0TullAalaM0deThe40thAnniversaryEditi0n20212496.part3.rar