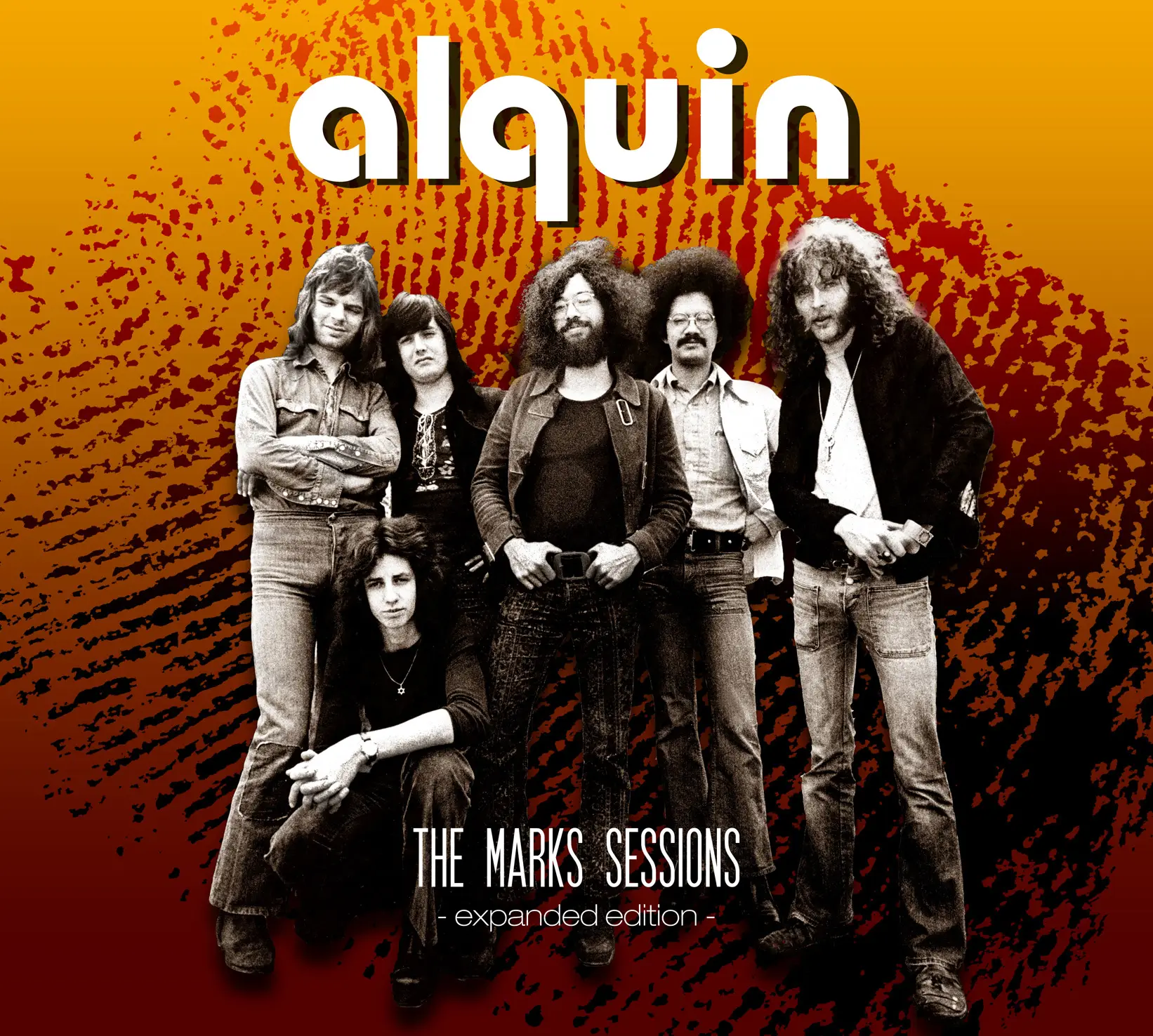 Alquin – The Marks Sessions (Expanded Edition) (1972/2016)
FLAC (tracks) 24 bit/44,1 kHz | Time – 01:52:05 minutes | 1,21 GB | Genre: Progressive Rock
Studio Masters, Official Digital Download | Front Cover | © Pseudonym
Despite producing only one album, Alquin earned a musically unique place in the progressive rock history – the lads created an original and attractive blend of progressive rock, Canterbury, pop and space rock.
One time you hear Supersister influence, then comes Pink Floyd or Focus into mind. Highly regarded can be the use of brass instruments such as flute and saxophone.
The echoes of late psychedelic 60's can be heard in the third track "Soft Royce". The only disposable track is "Mr Barnums JR's Magnificient".
"I wish I could" feels like hommage to Pink Floyd, not only by its sound but also compositional moves. Intelligent folk-pop is represented by "You can always change".
Marks is recommended to both space-rock/folk-rock fans as well as generally adventureous music listeners not afraid to hear combined music styles together.
Tracklist:
GTB & Soundpush Studio Sessions 1972
01. Oriental Journey (Demo 1) – 04:43
02. Oriental Journey (Demo 2) – 03:28
03. Soft Royce (Demo 1) – 09:11
04. Soft Royce (Demo 2) – 07:04
05. I Wish I Could (Demo 1) – 11:51
06. I Wish I Could (Demo 2) – 03:12
07. You Always Can Change (Demo 1) – 03:08
08. You Always Can Change (Demo 2) – 03:01
09. Marc's Occasional Showers (Demo 1) – 08:47
10. Marc's Occasional Showers (Demo 2) – 04:03
11. Catherine's Wig (Demo 1) – 02:38
Live At The Circustheater 1972
12. Overture / The Least You Could Do Is Send Me Some Flowers – 09:04
13. Hard Royce – 02:44
14. Soft Royce – 09:48
15. Marc's Occasional Showers – 09:18
16. I Wish I Could – 10:02
17. Mr. Barnum Jr.'s Magnificent And Fabulous City – 10:05
Download: